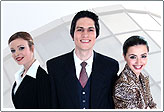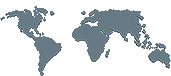 Affordable Privacy.
Affordable Anonymity.
Affordable Protection Of Domain Sales and Digital Products and Accounts.
We do ALL the work!
A USA Company.

Private WDNS

is a provider of private and anonymous labeled Domain Name Servers and domain name related services. Provider of DNS that does not disclose user or company information. Clients that have resellers that do not want anything to lead back to the source use our services. Any company that needs DNS services without lead back to another entity or does not want disclosure of their company's information uses our services. We also provide private handling of transactions. Such as purchase and sale of domain names, and game accounts and almost any digital item, or web account. We act as a trusted middle entity to ensure that both the seller and the buyer get what they want while protecting their identity. In the case of a domain name sale, we make sure the domain name is gotten for the buyer, and the seller gets the funds, and while retaining both parties identity as secret. We have a strong tested procedure with checks in place to help ensure neither buyer or seller loses to fraud or the attempt of a fraudulent sale. Buyer can only be located in the USA, and Canada. International Sellers accepted.